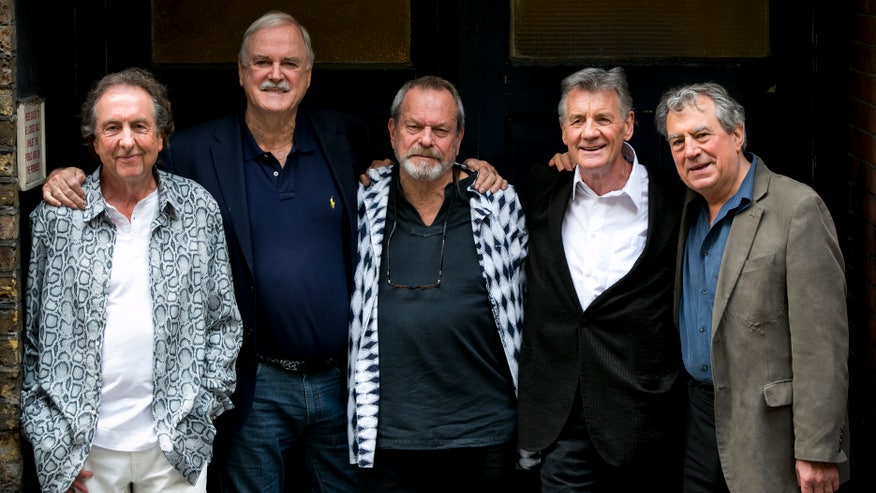 June 20, 2014. From left, Eric Idle, John Cleese, Terry Gilliam, Michael Palin and Terry Jones of the comedy group Monty Python pose for photographers during a photo call in London.The Associated Press
The members of Monty Python are aiming to move like Jagger in their live farewell shows.
The five surviving Pythons have reunited for 10 dates at London's 15,000-seat O2 Arena starting Tuesday.