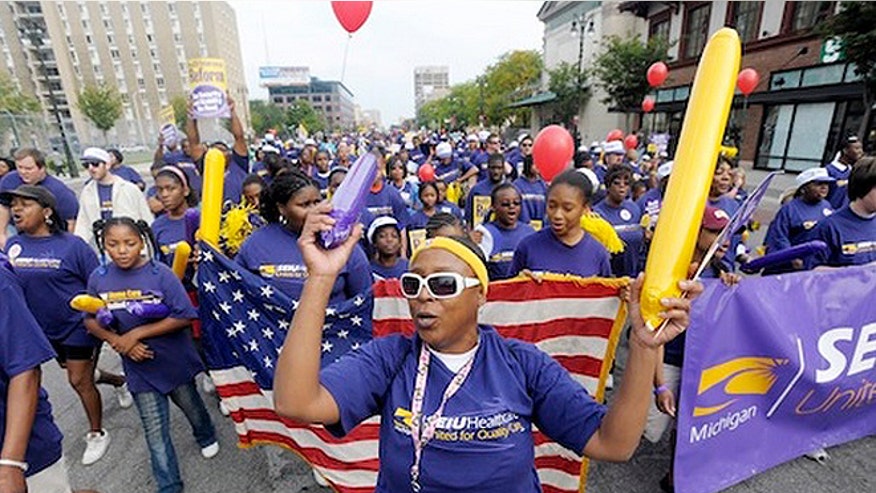 Monday's Supreme Court ruling on Harris v. Quinn could spur class action suits to recover dues, say experts. (AP)
One of the nation's most powerful labor unions could face a costly onslaught of lawsuits seeking tens of millions of dollars in dues, after the U.S. Supreme Court ruled the money was collected improperly, legal experts said.
In a ruling Monday, the high court held that Service Employees International Union cannot force people who care for loved ones to be union members and deduct dues from the government checks of those they care for.