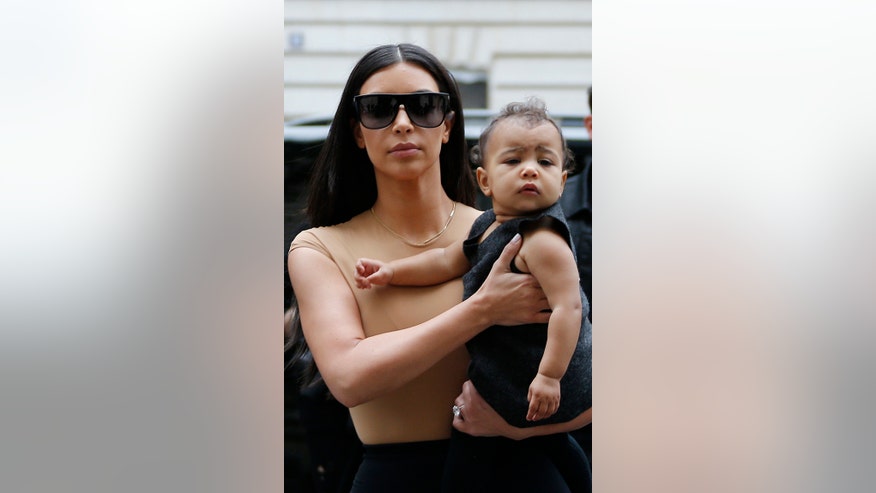 May 20, 2014. TV personality Kim Kardashian holds her daughter North, in her arms as she shops in Paris.Reuters
Kim Kardashian has been house hunting in New York City for properties worth up to $18 million with a serious entourage in tow, including her mother Kris Jenner, sister Kendall Jenner and a reality TV crew reports The New York Post.
Ironically, for someone whose entire life is documented for public consumption, Kim's home search is "all about privacy," says the newspaper.