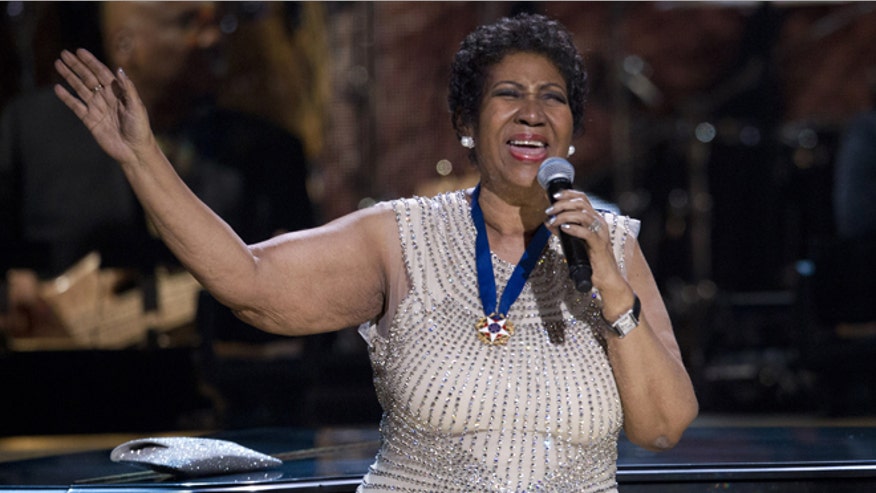 BET honoree singer Aretha Franklin performs onstage at BET Honors 2014 at Warner Theatre in Washington on February 8, 2014. REUTERS/Jose Luis Magana (UNITED STATES - Tags: ENTERTAINMENT) - RTX18G4M
Aretha Franklin has much R-E-S-P-E-C-T for President Barack Obama — regardless of his spelling skills.
At a White House tribute to the "Women of Soul" last Thursday, Obama dropped the initial "E'' when trying to spell out "respect" as the queen of soul does in her famous song.