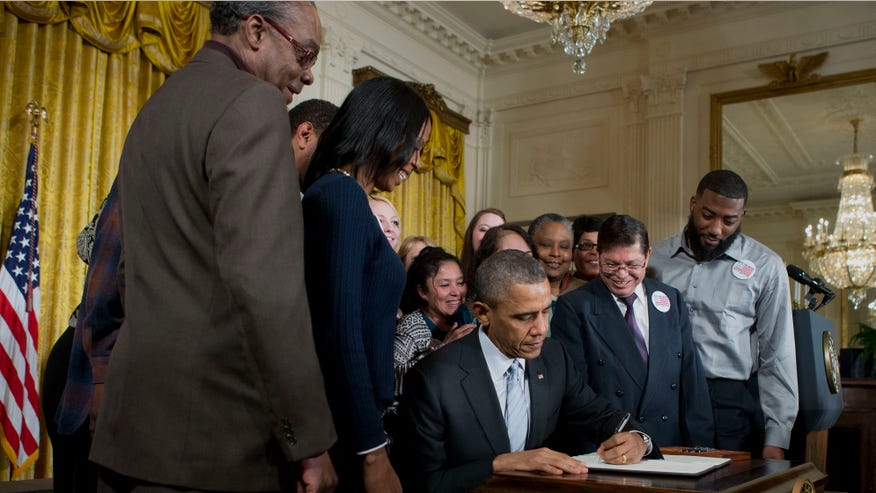 Feb. 12. 2014: President Obama, surrounded by workers, signs an executive order to raise the minimum wage for federal contract workers.AP
President Obama, flexing his executive authority once again, plans to order the Labor Department to expand overtime pay requirements to include millions more workers -- in a move likely to rankle the business community. 
The president plans to make the announcement on Thursday at the White House, a senior administration official confirmed to Fox News.