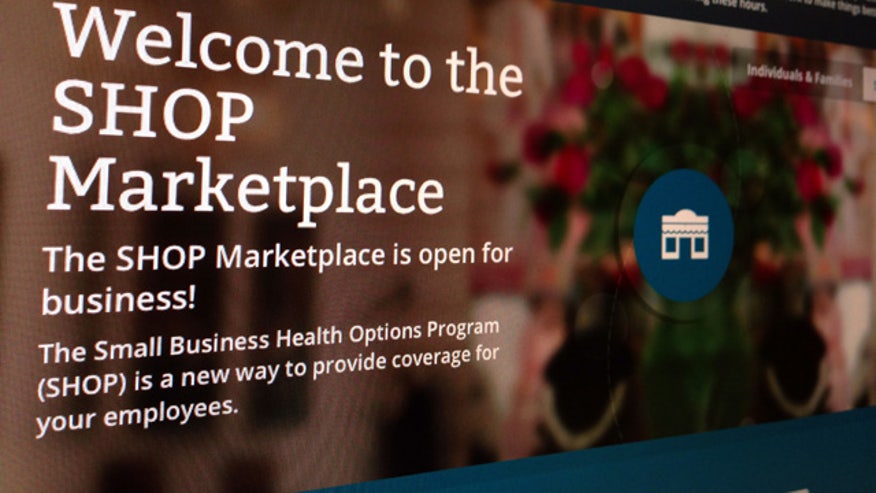 FILE - This Wednesday, Nov. 27, 2013, file photo, taken in Washington, shows part of the HealthCare.gov website page featuring information about the SHOP Marketplace. (AP Photo/Jon Elswick, File)
The White House allegedly was involved in seeking financial support for a pro-ObamaCare group, according to a new report issued in response to Republican concerns about the administration's fundraising efforts. 
Until now, outgoing Health and Human Services Secretary Kathleen Sebelius was the only official known to have solicited financial support for Enroll America, a nonprofit that promoted enrollment for the Affordable Care Act.