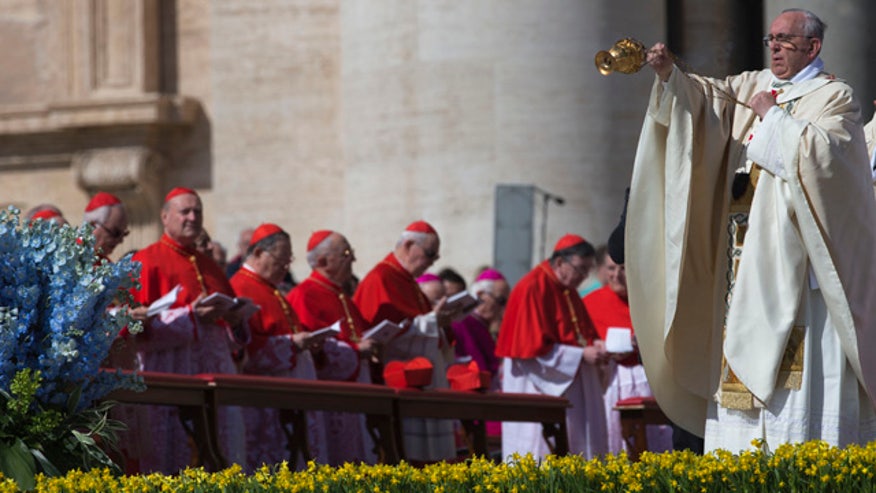 April 20, 2014: Pope Francis blesses the faithful with incense as he arrives to celebrate Easter Sunday Mass in St. Peter's Square at the Vatican. (AP Photo/Andrew Medichini)
VATICAN CITY – Celebrating Easter Sunday, Christianity's most joyous and hopeful day, Pope Francis prayed for peace in Ukraine and Syria and for an end to the terrorist attacks in Nigeria that have targeted many Christians.
More than 150,000 tourists -- Romans and pilgrims, young and old -- turned out for the Mass that Francis celebrated at an altar set up under a canopy on the steps of St.