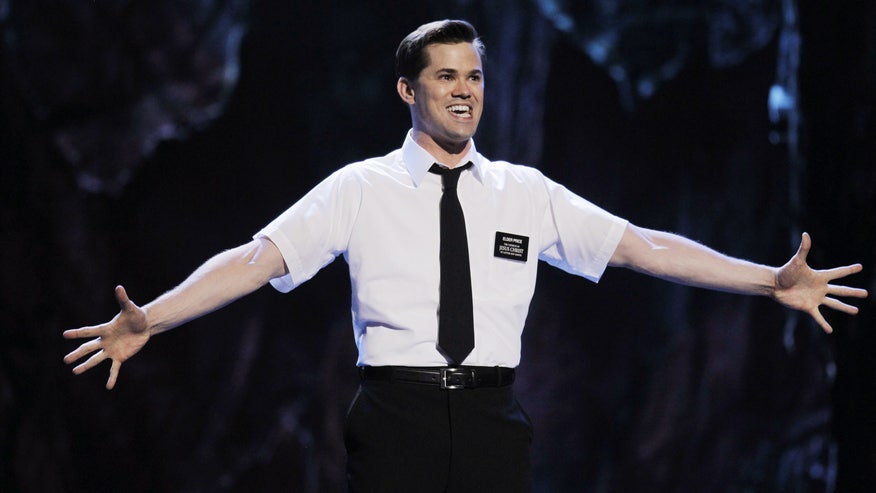 June 12, 2011. Andrew Rannells performs a scene from "The Book of Mormon" during the American Theatre Wing's 65th annual Tony Awards ceremony in New York.Reuters
A popular satirical musical about Mormon missionaries will play next year in Salt Lake City, just down the street from the worldwide headquarters of the faith it's mocking.
The "Book of Mormon" musical has been scheduled for a run at the Capitol Theatre from July 28 to Aug.