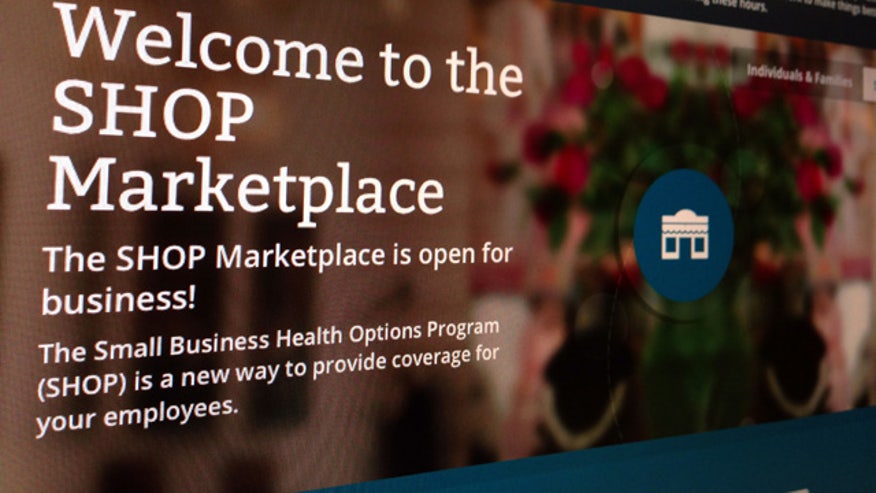 FILE - This Wednesday, Nov. 27, 2013, file photo, taken in Washington, shows part of the HealthCare.gov website page featuring information about the SHOP Marketplace. (AP Photo/Jon Elswick, File)
Users of the federal heath care exchange site have been advised to change their passwords this weekend after the Obama administration reviewed the government's vulnerability to the Heartbleed Internet security bug. 
Senior administration officials told the Associated Press that there was no indication that the HealthCare.gov site had been compromised and the action is being taken out of an abundance of caution.