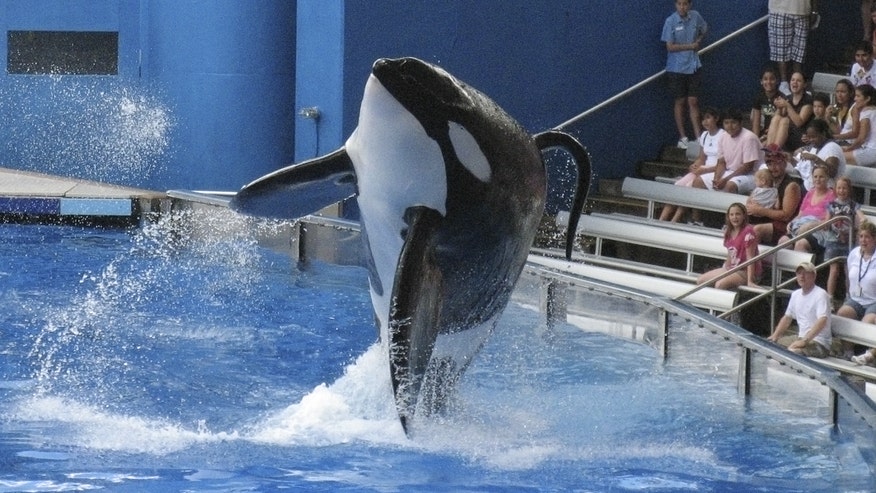 September 3, 2009. Tillikum, a killer whale at SeaWorld amusement park, performs during the show "Believe"in Orlando, Florida.Reuters
A California state lawmaker wants to ban SeaWorld from using killer whales in its San Diego shows.
Assemblyman Richard Bloom, who unveiled the bill Friday, says orcas are too large and intelligent to be confined in small tanks for their entire lives.
His measure also would ban captive breeding and prohibit the import and export of orcas.