Now that he has put some meat on the bones of his immigration plan, voters, the media and pundits have a chance to dissect and to discuss. Unquestionably, immigration reform has become the hot button issue during the months of the "Summer of Trump". To his credit, by the power of his personality, he has brought forth an issue that not only impacts the millions of illegal immigrants, but the resources and infrastructure of the United States.
Jeff Crouere, the conservatives talk show host for WGSO radio and I discussed the new plan during our Google hangout radio webcast this morning. Our radio talk show webcast occurs every week. I must say the two of us enjoy discussing the issues and sometimes the conversation gets somewhat heated.
Today was no exception, especially dealing with this topic that touches upon the face of the nation, ethnicity, the Constitution and so many other legitimate issues that divide this nation.
Crouere supports Trump's plan. I am willing to listen, but certainly do have questions its implementation. Jeff is a staunch Trump supporter. it seems to me, most of his callers also back Trump.
One of those areas that I question involves the actual methodology of collecting 11 million or more people and kicking them out of the country. No, I don't believe in illegal immigration. It obviously is a problem festering in this country and we should not shy away from bold constitutional actions that are fair to the innocent. I certainly believe we should do a better job securing the border, although I am not quite convinced that Mexico will love to pay for that new great wall. Whether we are able to agree upon a process of reducing the cost to our nation that illegal immigration creates, we should put all possible solutions on the table.
Which is what Trump has done. And frankly I'm glad he has done so.
Besides incredible costs involved in implementing this part of the plan, unfortunately, I have what I believe to be legitimate concerns over how we would "capture" the illegal aliens and deport them. As I mentioned in the radio-hangout, the vision of Nazi Germany passes through my mind. I think of Schindler's list. We are essentially talking about going after and sometimes forcibly removing what amounts to the populations of Louisiana, Mississippi and Arkansas, combined.
Not that I believe that Americans who support this part of the plan are Nazis. Absolutely not. They don't even come close to those our parents fought and destroyed in World War II. But this solution could cost trillions and hording these people and their kids onto trains, planes, boats appears to bring back memories i would like to forget. What concerns me is the issue of privacy and decency. I hear tea party and conservatives complain about their privacy rights being undermined and they have legitimate concerns about the federal government intruding upon our financial and personal records. I likewise hear many of the same people complain about big government sucking up and scowling through our telephone records, our computer hard drives, our Internet servers in order to combat terrorism. Again, they have legitimate worries. Providing security in the age of terror necessarily dilutes our personal privacies.
I believe what Trump is offering is major big government system that can only be implemented by significantly reducing our rights to be left alone. Where is the government going to get the names and information it needs to locate and grab the immigrants from the shadows? In this day of email, social media, and digital records, federal agents would have a field day trying to capture illegal immigrants and in doing so, tromping upon our own rights that all of us hold so dear. If you think about what the Nazis accomplished using simple paper, pencil and manual typewriters, could you imagine what this nation can do with supercomputers in the hands and on the desks of all of us?
My good friend, Crouere disagrees and believes that privacy concerns that I am addressing would not be infringed upon.
As the presidential election evolves, issues like this will be discussed and hotly debated. Emotions will get supercharged just as they did this morning during our program. People will respond out of anger, as did one caller, because they see their country being destroyed. There will be over-responses too.
Those supporting this plan have a right to be concerned and all of us should contribute in trying to find solutions.
If anything, whether Donald Trump becomes the Republican presidential nominee or not, one cannot say that he doesn't bring passion to the political table and civic conversations. My concern is whether he brings real solutions. But, if his ideas help us to get active and to solve our many problems together, then he is a welcomed contributor to the discussion and solution.
Time will tell whether voters believe this or any future plan will work and whether he has reasonable answers to our nation's woes.
Stay tuned. With elections more than one year away, the "fun" is just beginning.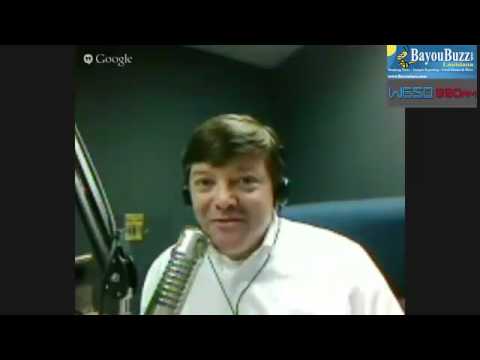 Please watch our segment focused upon this immigration issue and we invite you to comment below.