I have been truly enjoying a rest and playing low-key for a change.
I did attend the lovely Celebration of Life for Gayle Batt who passed away last week. We will miss her beautiful smile!
Unfortunately, I also lost another friend, Drex Brumfield. A gentle soul with a loving heart. Drex had a kind word and a bright smile for everyone he met. His funeral will be on January 6 at his beloved St. Augustine Church at Gov. Nicholls & St. Claude at 11:30 a.m., followed by interment at the Tomb of the Musicians, located at St. Louis Cemetery #1 on Basin St. Then there will be a repast, in the Hall located behind St. Augustine Church. In lieu of flowers, the family has asked that donations be made to the Friends of New Orleans Cemetery.
Talking about the holidays celebrations, the Latin people like to celebrate on Christmas Eve and as such I was invited to a lovely, delicious (Nochebuena) Christmas Eve Luncheon at Gordon and Josie Patton's residence on St. Charles Ave. On the 25th, a few friends got to together for a very special luncheon in which each of us brought a dish. It was a delicious and a lot of fun, as you can see in my photos.
This week coming up will be very busy since I will be joined by my darling friend Maestro Paul Mauffray who is in town, on Tuesday, December 28 for my networking Toasting with Margarita at Le Booze from 5:30 to 7 p.m. I hope to see some of you there for some holiday cheers.
I would like to invite you to tune in to PBS's "Louisiana Eats with Poppy Tooker," when Poppy and I talk about my favorite drink: champagne. It will air on Wednesday, December 29 at 6:30 PM on WWNO 89.9 FM and can be heard anytime afterward at wwno.org. I will also be featured in my Personal Space on this Saturday's Times Picayune's Inside Out section. I am sharing my "Champagne Shrine" on my condo on New Year's Day.

Let's see what this week has in store for us:
Margarita Bergen & friend/conductor Paul Mauffray (has conducted opera & symphonies around the world including in Prague & Vienna).

Toasting with Margarita at Le Booze with Maestro Paul Mauffray
Please join me at Happy Hours, from 5:30 to 7 p.m. at Le Booze of the Royal Sonesta Hotel. My special guest will be Maestro Paul Mauffray who has conducted symphonies and operas throughout the world. Networking, "happy Hours" prices and complimentary Cheese trays.

December 28
·

Moscow Ballet Great Russian Nutcracker at Mahalia Jackson Theater
Featuring spectacular sets and beautifully costumed Russian dancers, Moscow Ballet Great Russian Nutcracker is a treat for the whole family. 8:00pm performance at Mahalia Jackson Theater is part of the company's 50-city Nutcracker tour this year. Whimsical and imaginative storytelling blends with the richness of Russian classical dance to make this a unique performance not to be missed. Sporting spectacular new costumes and crackling choreography, this is the Great Russian Nutcracker as you've never seen it before.
Moscow Ballet continues its commitment to "Celebrating Children, The Arts Can Make a Difference. Local children will appear with the 132 Russian dancers on the tour. This performance will benefit Kingsley House. . .Set against Valentin Fedorovs spectacular scenic design, with larger-than-life puppets and the backdrop of unicorns, exotic birds and animals, the Great Russian Nutcracker is a visual delight.

Last week for Holiday Home & Courtyard Tours
Courtyard of the Williams Residence

Wednesday, December 29
533 Royal Street
Tuesday–Thursday, December 28–30
10 & 11 a.m., 2 & 3 p.m.
Admission is $5, free for THNOC members.
You still have a few more days to take the Holiday Home & Courtyard Tour. This seasonal version of the Williams Residence tour includes family photos of The Collection's founders, General and Mrs. L. Kemper Williams, as well as stories about their holiday traditions from New Orleans and the family home in Patterson, Louisiana. Visitors will see the Williams's festively decorated courtyard and elegant town home, which features a beautiful Christmas tree in the drawing room decorated with some of their original ornaments.





Get In The kNOwLA
Experience an evening of cultural indulgences from5:30 p.m. to 8:00 p.m. at the JW Marriott Lobby Lounge. This week featuring:
Stephen Rue, artist - "Suzaune & Company" featuring Larry Sieberth on piano.
Spirit Tasting and Complimentary Hors D'oeuvres -*Make a purchase of $1,000 or more by our Local Artist on December 29th, and the JW Marriott will give a 1 night complimentary stay in the Presidential Bi-Level Suite ($1,500 value)* Lobby Bar
JW Marriott New Orleans, 614 Canal Street,(504) 525-6500
Creole Christmas on December 29 at The Historic New Orleans Collection
Creole Christmas
Presented by Friends of the Cabildo
December 29 • 9 a.m.–4 p.m.
Admission is $25 per person, $20 for members of Friends of the Cabildo. Tickets may be purchased in advance online or on the day of the event at the 1850 House, 523 St. Ann St.
The Collection's Williams Residencewill be one of the featured homes for Creole Christmas, presented by Friends of the Cabildo, on Wednesday, December 29. The event invites locals and visitors alike to take a festive stroll through the French Quarter to visit six historical houses dressed in traditional Christmas decorations, and to enjoy Creole Christmas stories and seasonal refreshments. The Collection's Williams Residence is new to the event this year, which also features the 1850 House, Beauregard-Keyes House, Spring Fiesta House, and Hermann-Grima & Gallier Houses.
Self-guided tours of all the historical homes begin at the 1850 House at 523 St. Ann St. on Jackson Square and are available all day from 9 a.m. until 4 p.m. Ticket sales will end at 3 p.m. Spring Fiesta House presentations on the history of Creole Christmas and Reveillon will be held throughout the day. The presentations begin promptly at 11:30 a.m., 12:30 p.m., 1:30 p.m., 2:30 p.m., & 3:30 p.m.


Thursday, December 30
The Yale Whiffenpoofs at Trinity
14 of them- at 7 p.m. As one of the nation's oldest and most acclaimed collegiate a cappella groups the Whiffenpoofs have, during their 101 years of existence, sung all over the world. They have a long tradition of performing a selection of traditional male glee club type songs along with a very healthy mix of contemporary a cappella songs.

Friday, December 31
Dance the night way at the National World War II Museum.
945 Magazine St.
This New Year's Eve celebration will be done 1945-style with dinner, a free glass of bubbly and the musical production, "The Victory Belles Ring in the Holidays," at 5 p.m. (early seating), with a late-night show featuring dining and dancing to the Victory Big Band, 9 o.m. to 1 a.m.
Tickets are $100 for the early seating.. Tickets are $160, or $150 for members, for the late seating. Reservations are needed. Call 504.528.1943, stagedoorcanteen.org.

Friday, December 31
A NOLA New Year's Eve
The Crescent City Countdown Club will present the traditional New Year's Eve festivities in the New Orleans French Quarter including live local music and a gumbo pot drop to launch the midnight barrage of fireworks over the mighty Mississippi River. 9:00 pm; http://www.crescentcitycountdown.com. Jackson Square, French Quarter

This year's festivities will begin at 9:00 p.m. with a performance by Big Sam's Funky Nation, followed by Terrance Simien and the Zydeco Experience. James Andrews and the Crescent City Allstars will close out the music lineup, leading up to the New Year's Countdown to be led by Mayor Landrieu. The celebration is free and open to the public.
The annual celebration will once again include the "fleur de lis drop" from a 25 foot pole atop the Jax Brewery Condominiums as midnight nears, followed by a fireworks display staged from the Mississippi River and choreographed to New Orleans music. The fireworks are produced by the Crescent City Countdown Club.
Simulcast live on Magic 101.9 FM and WWL-AM/FM, and wwl..com, the New Orleans New Year's Eve celebration will be enjoyed in more than 38 states across the U.S. and on the worldwide web. Fodors.com, a prominent travel website, recently named New Orleans one of the best places to ring in the New Year.

The music simulcast will open with the New Orleans Brass Band's rendition of
"Auld Lang Syne." "When the Saints Go Marching In" by Aaron Neville will bring the crowds to a roar! And, of course, "Hornets Here They Come" by Chuck Perkins will keep them dancing in the streets. To celebrate Treme, Rebirth Brass Band's "Feel Like Funkin' It Up" and Li'l Queenie's "My Dawlin' New Orleans" will be included. What would a traditional New Orleans celebration be without Louis Armstrong's "What a Wonderful World" and Fats Domino's "Jambalaya". For the finale, a barrage of purple, green, and gold will dance in the sky as the "Mardi Gras Mambo" invites all of the world to come to New Orleans for Mardi gras 2011

ROAD CLOSINGS
In preparation for the concert, Decatur Street will be limited to one lane of traffic each way beginning at 9:00 a.m. on New Year's Eve from Dumaine Street to St. Louis Street. Decatur Street will be closed to vehicular traffic beginning at 7:00 p.m. through 2:00 a.m. New Year's Day.




Feliz Noche Vieja 2010! Happy New Year



In Spain on New Year's Eve, the night is bidden farewell in a particular way: when the clock strikes twelve, Spanish people eat one grape for each sounding of the bell that, according to the tradition, guarantees 12 months of prosperity. The main squares all over Spain fill will people and they gather wherever the bell tower is and the partying on New Year´s Eve lasts until the early hours of the morning. Vegas Tapas is preparing a very special to bid adieu to 2010. Ring in 2011 at Vega Tapas Cafe! MAKE YOUR RESERVATION NOW... 836-2007,VEGA TAPAS CAFE
2051 Metairie Road,plenty of FREE parking. handicapped accessible.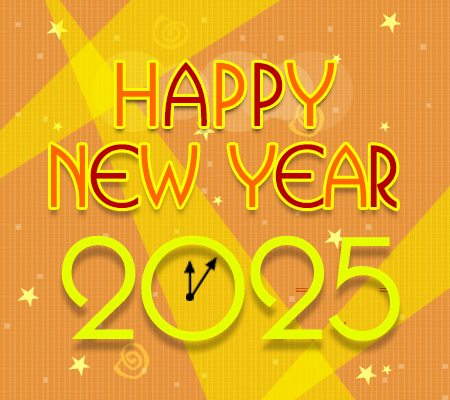 Sunday, January 2, 2010
Fredy Omar con su Banda
The 12 Bar ON FULTON, 608 Fulton St, (504) 212-6476, 6pm-9pm.
Ongoing:
December 27- January 2
Celebration in the Oaks
City Park's annual holiday lighting exhibit and festival returns with one of the most beautiful holiday light exhibits in the country. A New Orleans family tradition featuring 'Cajun Night Before Christmas,' dancing lights, a new nativity scene, photo with Santa,
musical laser show, and more! : Friday and Saturday 6:00 pm - 11:00 pm; Sunday - Thursday 6:00 pm - 10:00 pm.http://www.celebrationintheoaks.com - New Orleans Botanical Garden in City Park. (504)483-9415.Admission: $7 per person, children under 3 and Friends of City Park enter free
Until January 2, 2011
Harrah´s New Orleans "Miracle on Fulton Street"
"Miracle on Fulton Street," a holiday attraction in the heart of downtown New Orleans, will bring the magic and spirit of the holiday season alive for locals and visitors of all ages. This free and open to the public event will open daily. This year, Harrah's Hotel will also shine bright in jewel colored lights with Christmas trees throughout the lobby and a gingerbread Superdome, in honor of the World Champions.12:00 pm.http://www.harrahsneworleans.com; Fulton and Poydras Streets at Harrah's Hotel
Phone: (504) 533-6798
Every weekend
Jeremy Davenport at the Davenport Lounge

Every Thursday (5:30pm), Friday (9pm) + Saturday (9pm)
at Davenport Lounge in The Ritz-Carlton, New Orleans.

ARMAND ST. MARTIN
New Orleans' own "Pianoman and Entertainer" Armand St. Martin performs every Friday and Saturday Night from 7-10 p.m. at The Pontchartrain Hotel to the tune of no cover charge. Patrons can enjoy a fabulous smoke-free environment while listening to Armand St. Martin's quintessential stories and music that is truly "Naturally N'Awlins." The Bayou Bar at The Pontchartrain, 2031 St. Charles Ave.

Anais St. John at the Polo Lounge of the Windsor Court
Every Friday and Saturday at the Polo Lounge of the Windsor Court" 9 p.m. to Midnight!

Every Sunday
MARYFLYNN'S "PROHIBITION"
Jazz and blues every Sunday, 10 a.m.-1 p.m. with local singer Maryflynn Thomas. Enjoy a musical brunch of jazz and blues at St. Charles Tavern, 1433 St. Charles Avenue. 523-9823. No cover charge. Corner of Melpomene, next to Office Depot.
Entertainment at the National WWII Museum
The Stage Door Canteen at The National WWII Museum presents headline entertainment every weekend! Now on stage through November 21, Let Freedom Swing! – a cast of eight stars in this all-singing, all-dancing, all-American musical delight. Wednesday matinees present The Victory Belles charming vocal trio reminiscent of the Andrews Sisters. A new show, The Victory Belles Ring in the Holidays, will debut November 26. Call 528-1943, or visit www.stagedoorcanteen.org.
BOMBAY CLUB - Presents:
LIVE MUSIC -EVERY FRIDAY -AND SATURDAY 9:30-12:30
Pianists Amanda Walker-Fridays 6-9 p.m. and Jeff Greenberg-Saturdays 6-9 p.m. @ 9:30pm -Saturday @ 9: The Bombay Club, 830 Conti Street. Validated parking for 3 FREE HOURS at Central Parking, Iberville at Dauphine. No Cover charge.
Have a great week!
Put in your calendar:
Looking ahead: January 2 is last day for Mignon Faget exhibitionat the HNOC
Mignon Faget: A Life in Art and Design
On view through January 2, 2011
Williams Gallery, 533 Royal St.
Tuesday–Saturday, 9:30 a.m.–4:30 p.m.
Sunday, 10:30 a.m.–4:30 p.m.
Free and open to the public


January 3

January 12 -
ROUND TABLE LUNCHEON
The monthly popular Round Table Luncheon hosted by yours truly at noon at Begue's Restaurant of the Royal Sonesta Hotel will salute New Orleans and its future and will feature City officials and political and business analystics that will speak about the future of New Orleans in 2011. Live entertainment by Becky Allen and Heidi Junius accompanied on the piano by Jim Walpole. The three-course gourmet luncheon is only $38 and includes complimentary parking and wines to complement the food. For reservations call Noel Scallan at 504-553-2220.

Wishing you a Happy, Prosperous and Healthy 2011.

Margarita Bergen,
Tel/ Cell 504-495-9181 Fax/504-940-6201